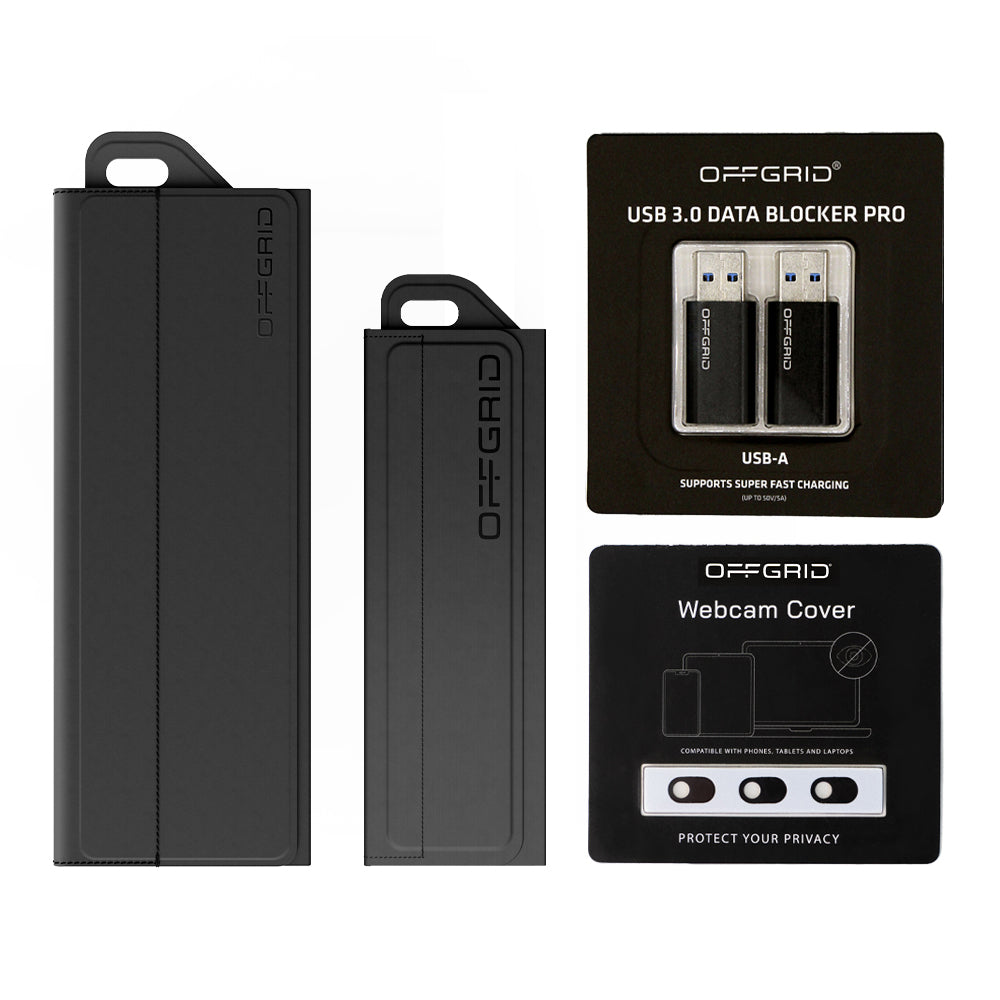 Description
Roam the world with peace of mind that you're protected from cyber attacks with secure travel essentials. The Deluxe Travel Kit shields devices big and small with a Faraday Key Fob Bag, OffGrid Mobile Faraday Bag, USB Data Blocker, and Sliding Webcam Covers.
Small wireless devices are safe from unwanted intrusion by cellular, WiFi, Bluetooth, and radio signals with the ISOTech shielding system of the OffGrid Faraday Bag. The Faraday Key Fob Bag protects even the smallest devices against possible security breaches. The included USB Data Blocker grants devices immunity from viruses or invasion when used to connect to untrusted USB ports. The discrete sliding webcam cover allows users to maintain their personal privacy with the swipe of a finger.
OffGrid Faraday Bag isolates a device so it cannot be hacked, tracked, or detected
Aluminum Sliding Webcam Cover includes 3M adhesive backing
Key Fob Faraday Bag has wear-resistant outer shell for maximum durability
Multi-Layer Faraday construction provides advanced shielding
Kit includes:
USB Data Blocker Type-A 2-Pack
Key Fob Bag
3 Sliding Webcam Covers
Standard Non-window Faraday Bag
Faraday Key Fob Bag size: 3.35" x 4" when sealed.
Standard Non-Window Faraday bag size: 8.2" x 7.8". Operational area of 4.25" x 7.5". Shields a wide range of wireless devices such as cell phones (GSM, CDMA, 3G, 4G), PDAs, and two-way radios.