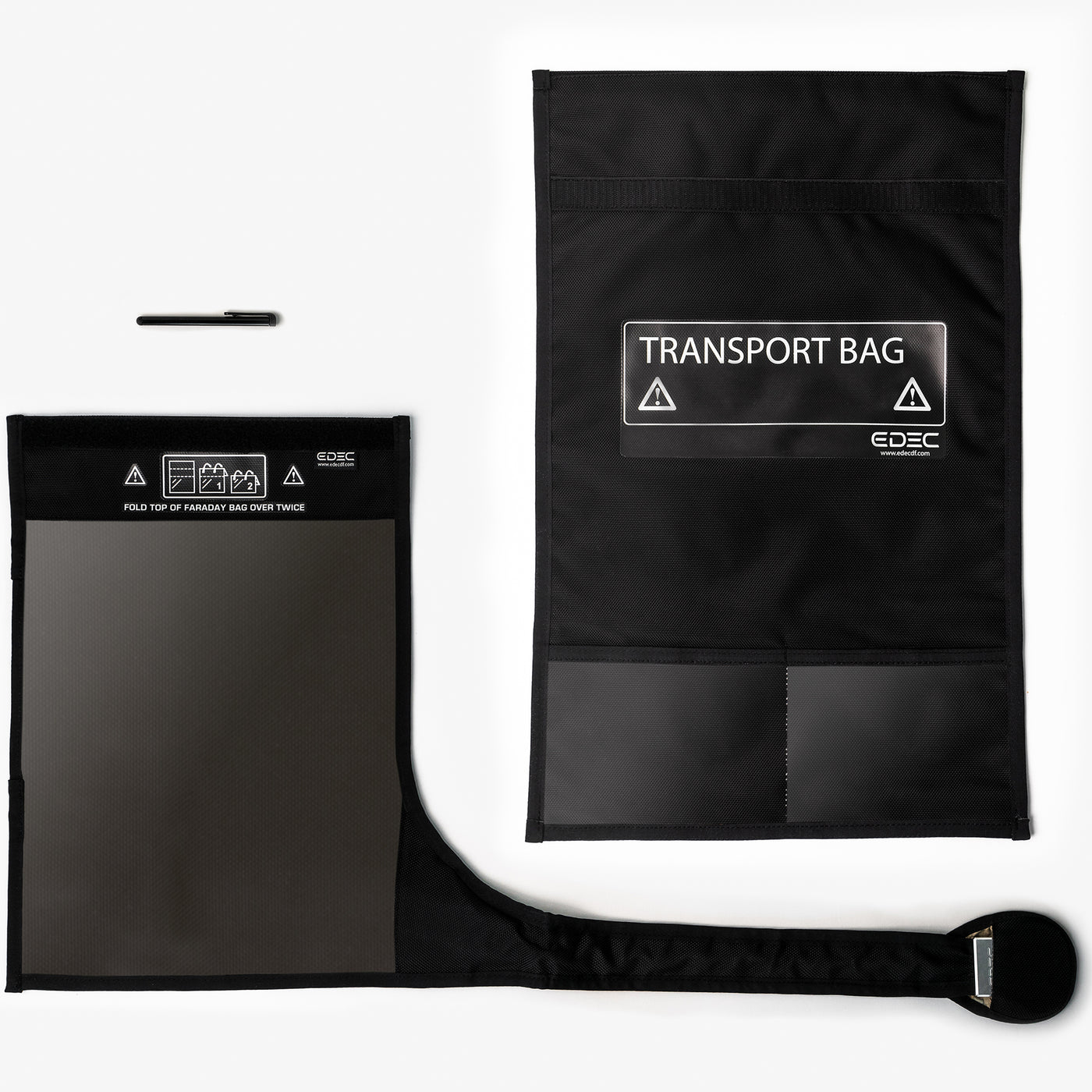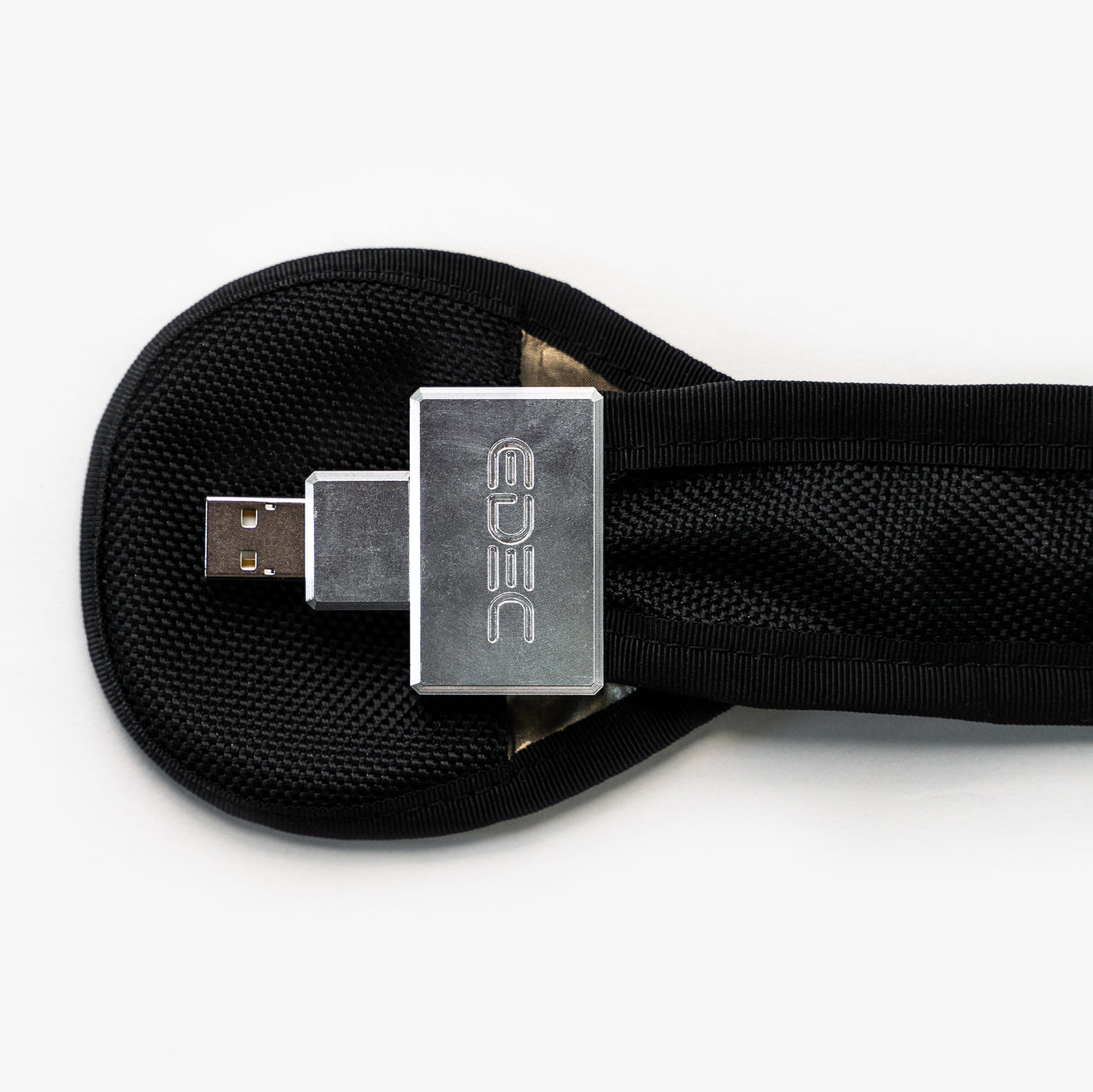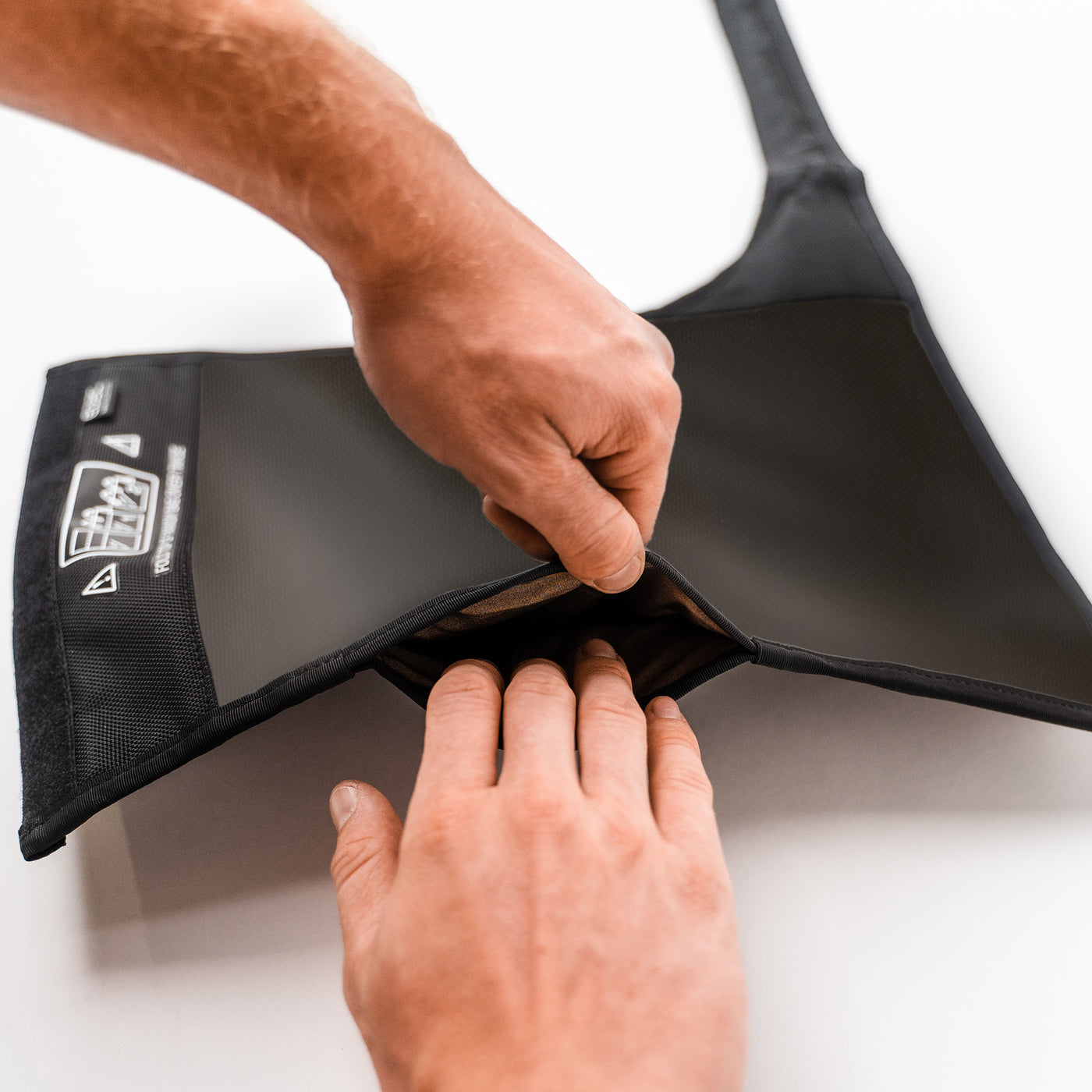 Description
The second generation of OffGrid's Data Bag Vector Kit includes a Transport Bag and Data Bag to shield wireless mobile devices without compromising a USB connection. This enables devices to be charged or analyzed while still remaining protected from invasive outside signals.
The data bag comes with a shielded window and filtered USB 2.0 cable. The USB cable within the Data Bag connects to mobile devices to connect directly to a computer or charging device, and the discrete vector pocket allows users to operate touch screens while devices are inside the bag. The larger Transport Bag provides reinforced shielding for devices in the Data Bag and can be used independently as an extra-large Faraday bag.
Increased shielding with second generation construction
Reliable connection by durable USB cable
Data Bag permits charging and examination while devices are enclosed
Transport bag extends shield against signals

Kit includes: Data Bag with shielded window and filtered USB 2.0 cable Shielded transport bag
Data bag size: 17" x 11.75" with a 20" USB cable. Includes visibility window and quad-layered Faraday construction. Operational area of 13.75" x 11".
Transport bag size: 21.5" x 13.75" with Quad-layer Faraday construction. Operational area of 18.5" x 13".