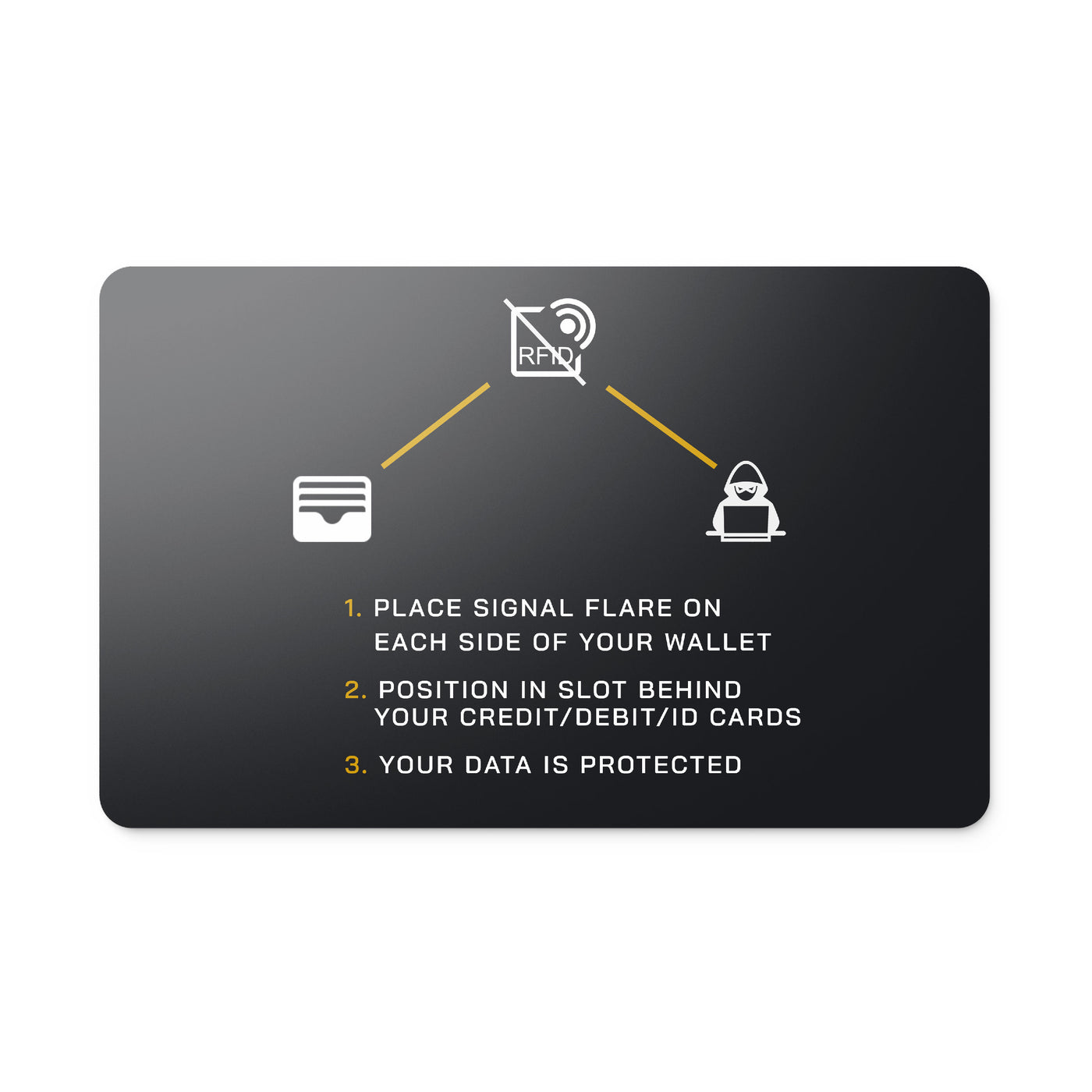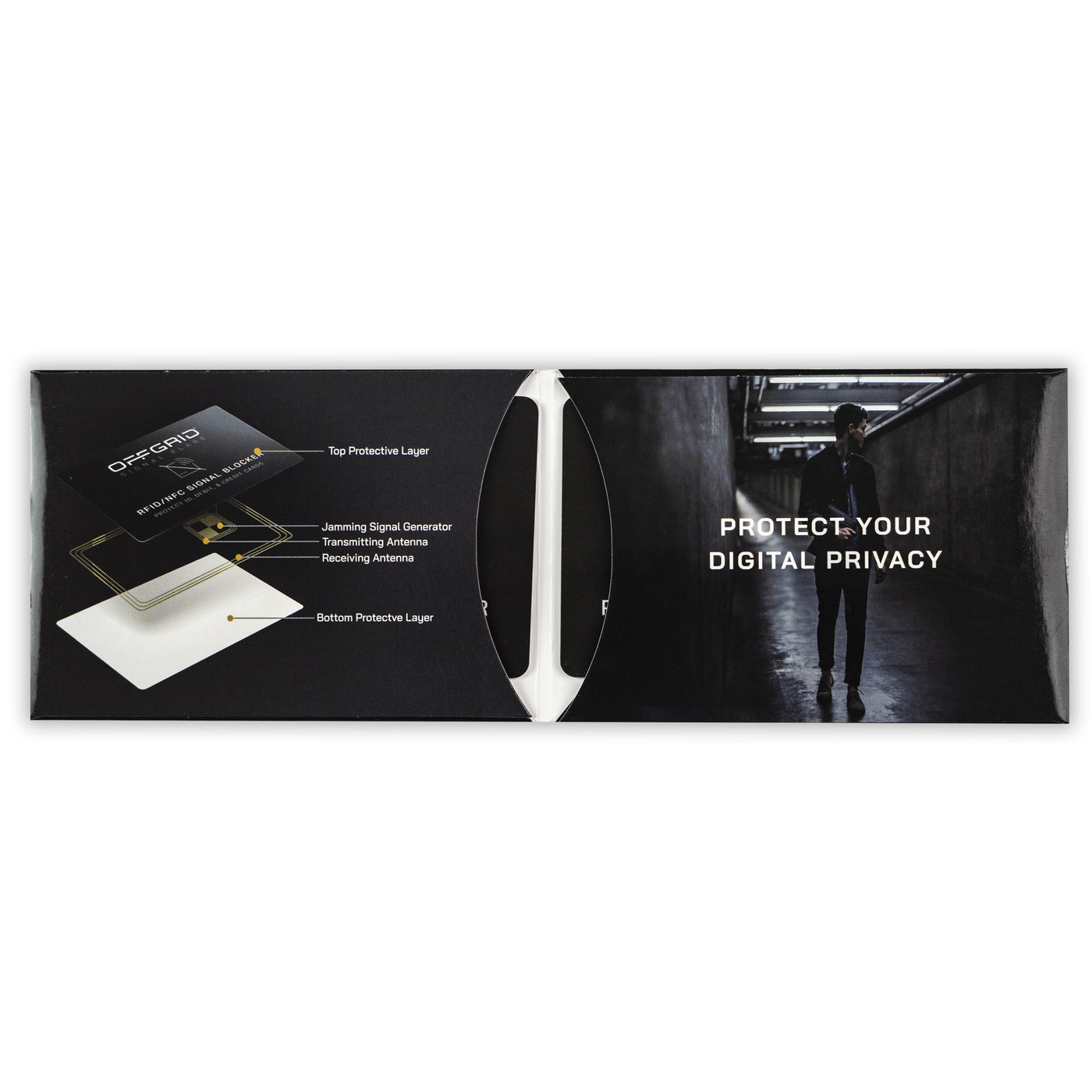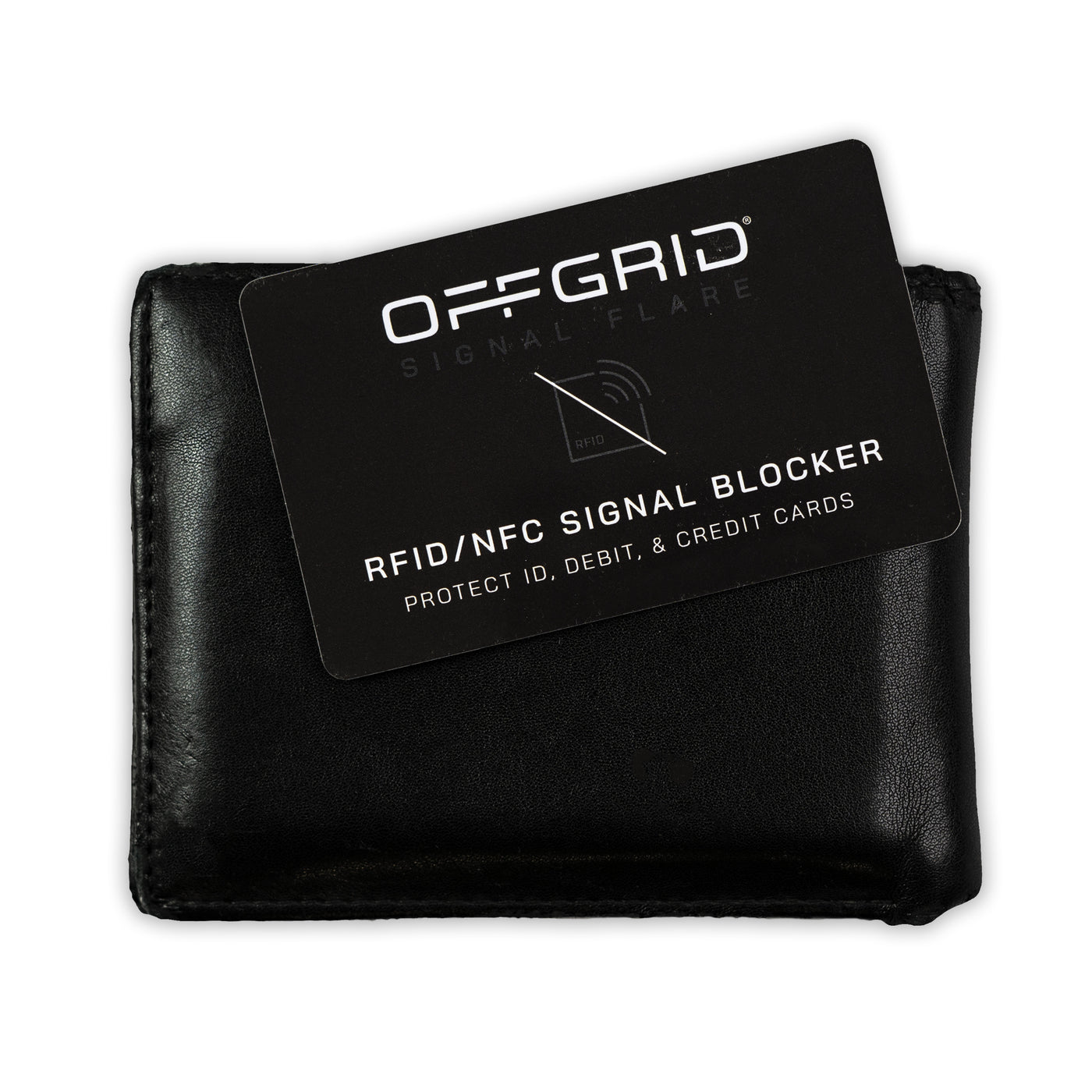 Description
With credit and data scams on the rise, it's never been more important to lock down your details. The OffGrid Signal Flare RFID/NFC blocking card protects your sensitive financial information from would-be thieves and hackers. Keep your ID, debit and credit cards, and other delicate details safe from prying eyes without bulking up your wallet, thanks to our ultra-thin, lightweight design.
How It Works
The OffGrid Signal Flare creates a barrier around your wallet or purse to ward off scanners and scammers. Simply place one Signal Flare behind your credit or debit card on each side of your wallet to instantly block RFID and NFC signals that could be trying to access your personal data.
Instantly Achieve Robust Protection
Each OffGrid Signal Flare is designed to protect against attacks using both RFID and NFC signals. This covers you against most scanner varieties and ensures total protection of your financial data when used correctly.
What's Included
Your purchase of the OffGrid Signal Flare includes two cards for your convenience.