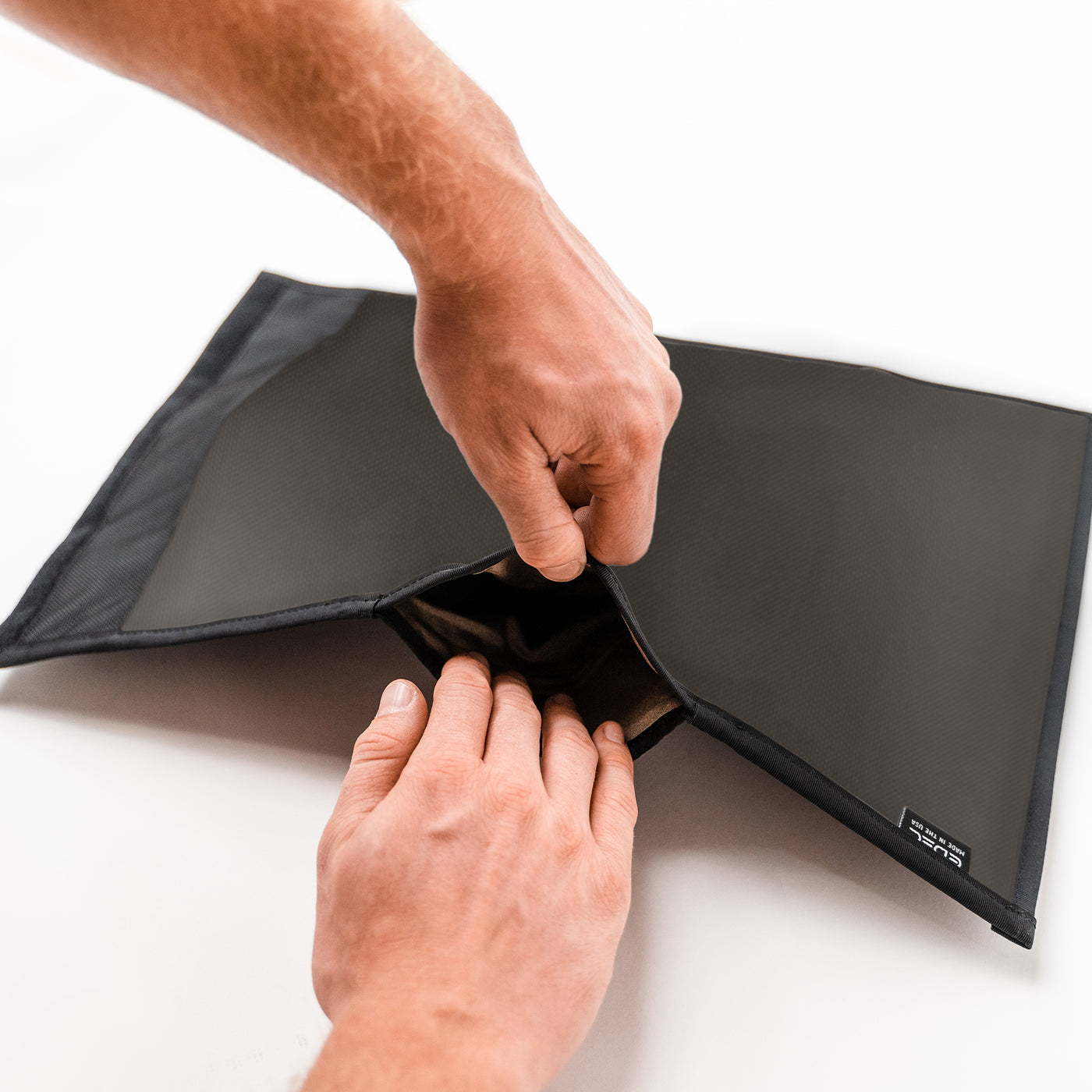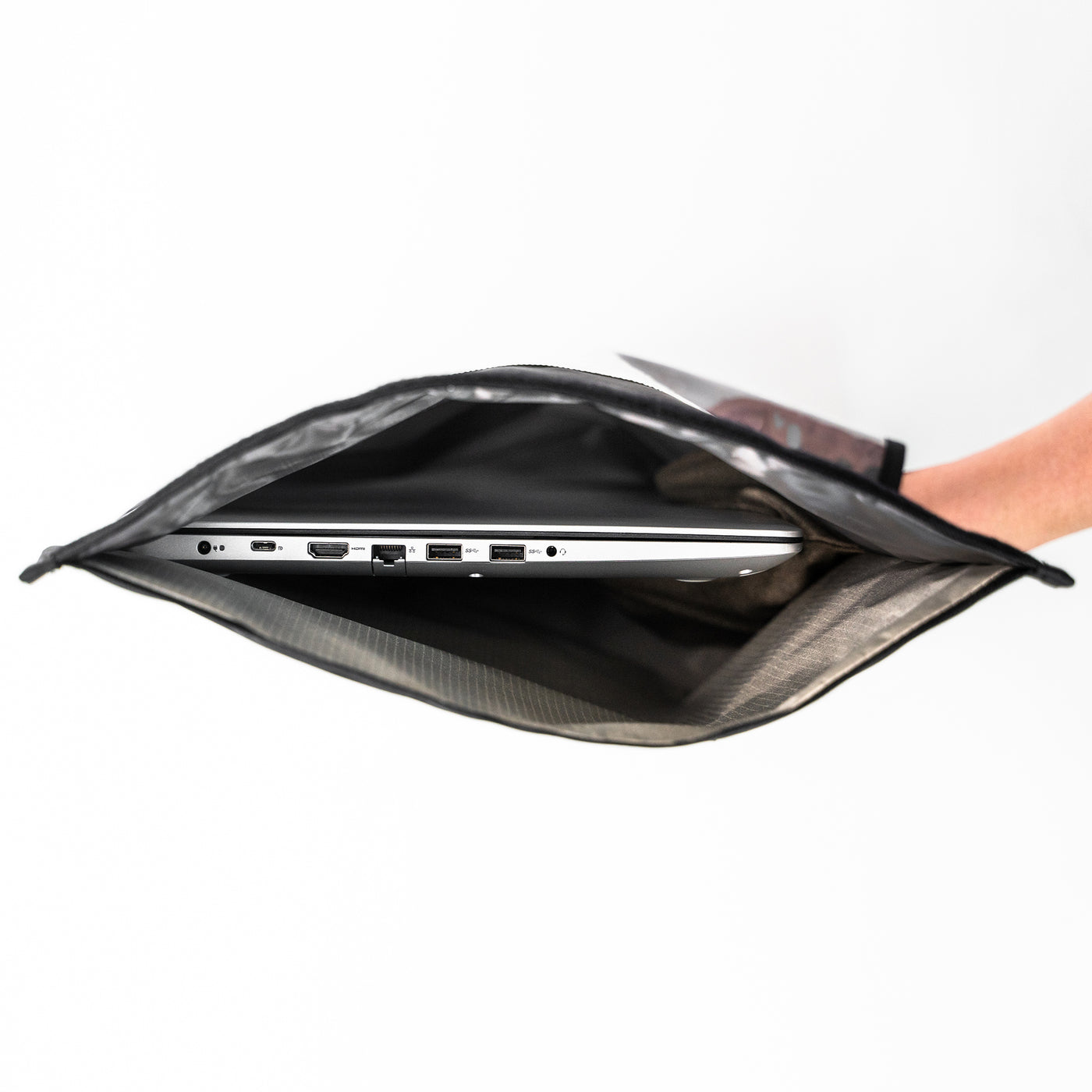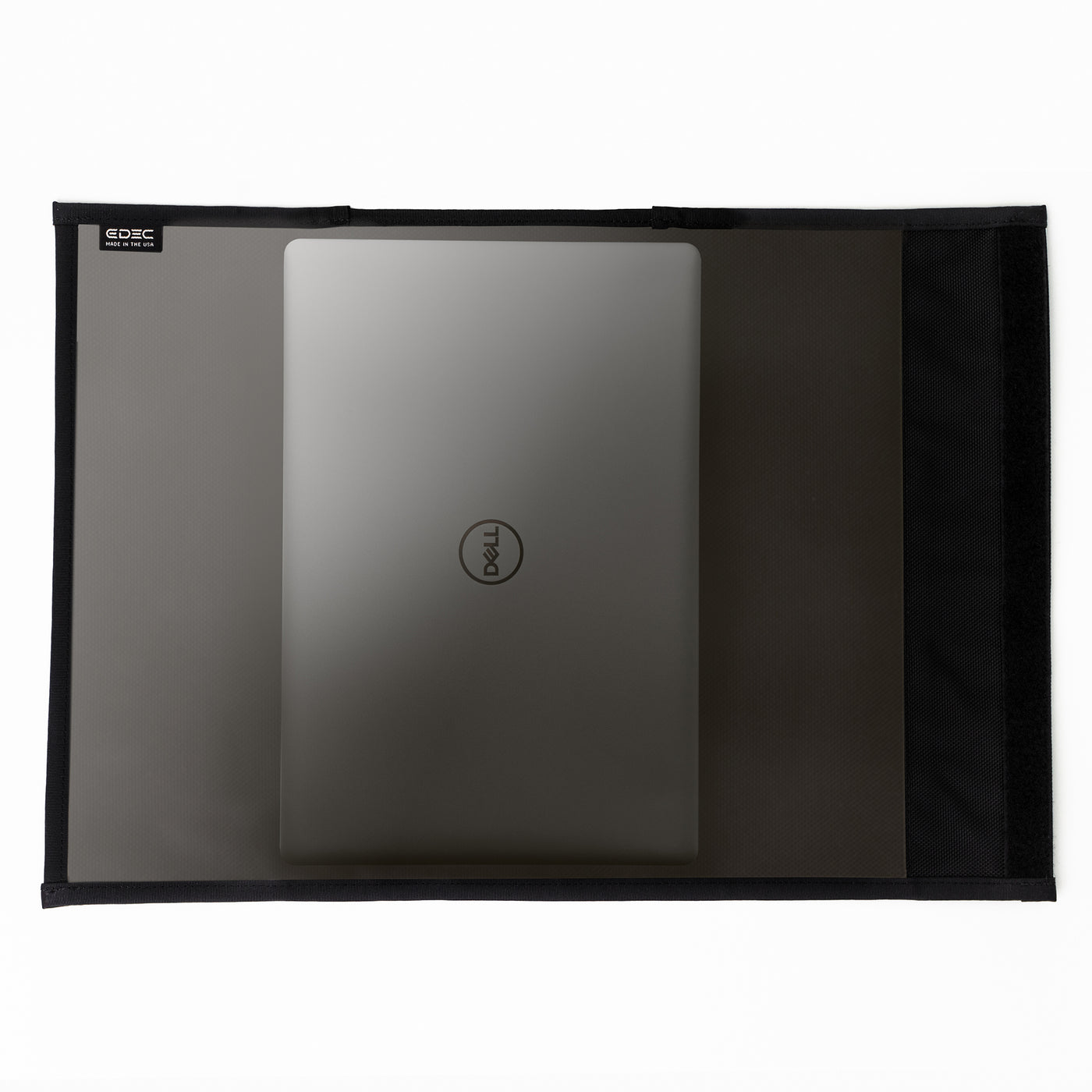 Description
The Vector Bag offers shielding that does not compromise accessibility. The bag features a discrete vector pocket that allows users to operate touch screens while devices are inside of the bag. A flexible, transparent window made of Thermoplastic polyurethane resists abrasion and allows users to check a device's signal cutoff and battery life without removing the device.
The XL bag is large enough to protect laptop computers or multiple smaller devices at once for secure travel. As with all other EDEC bags, quad-layer Faraday construction provides advanced shielding for the wide range of wireless devices that may be stored inside.
Flexible, transparent Thermoplastic polyurethane window for visibility
Discreet vector pocket to operate device while it is enclosed
Wear-resistant outer shell increases durability
Size: 21.25″ x 14.5″. Operational area of 17.25″ x 13.75″.