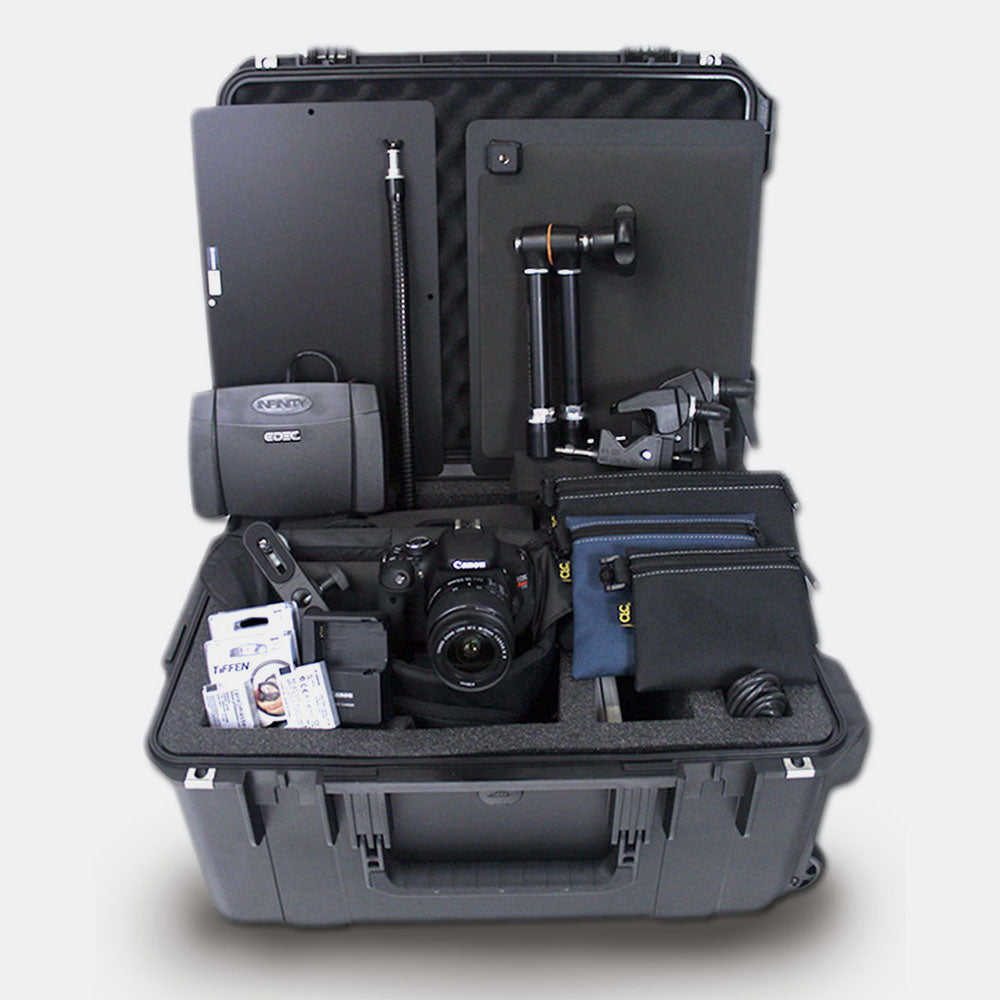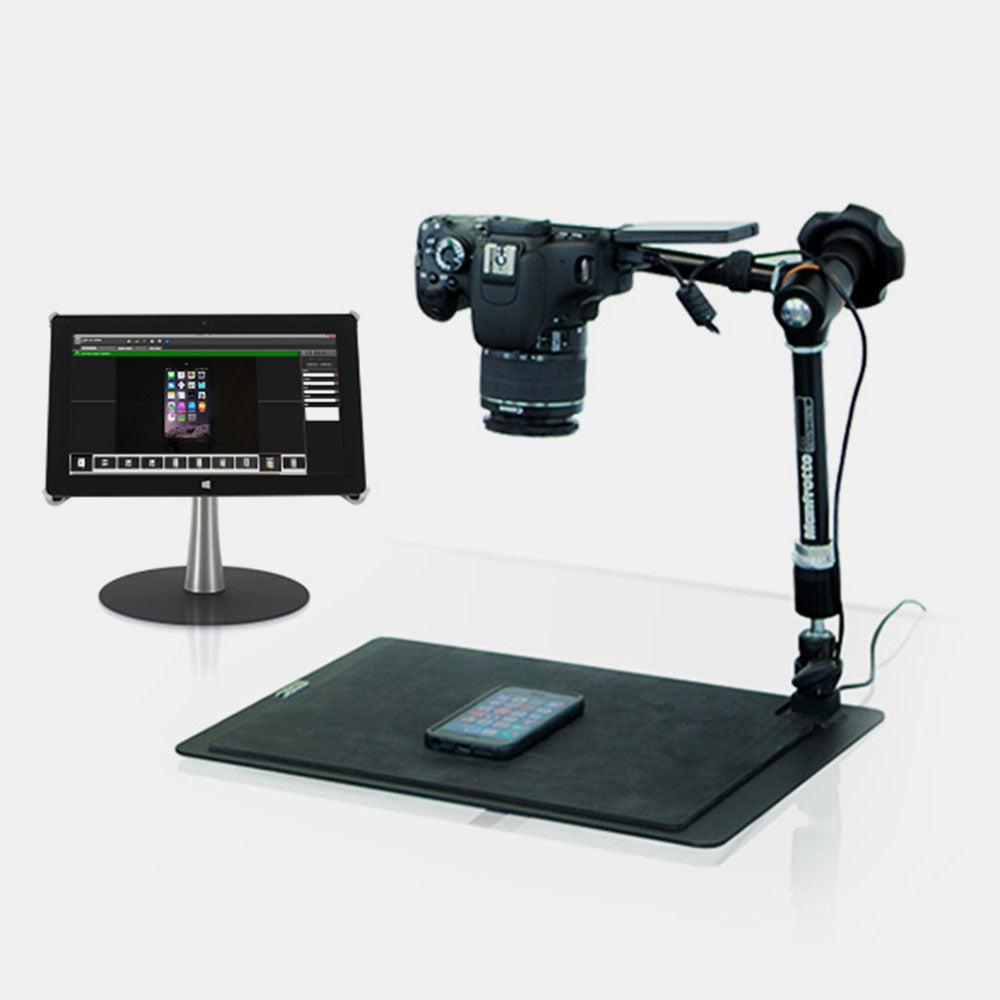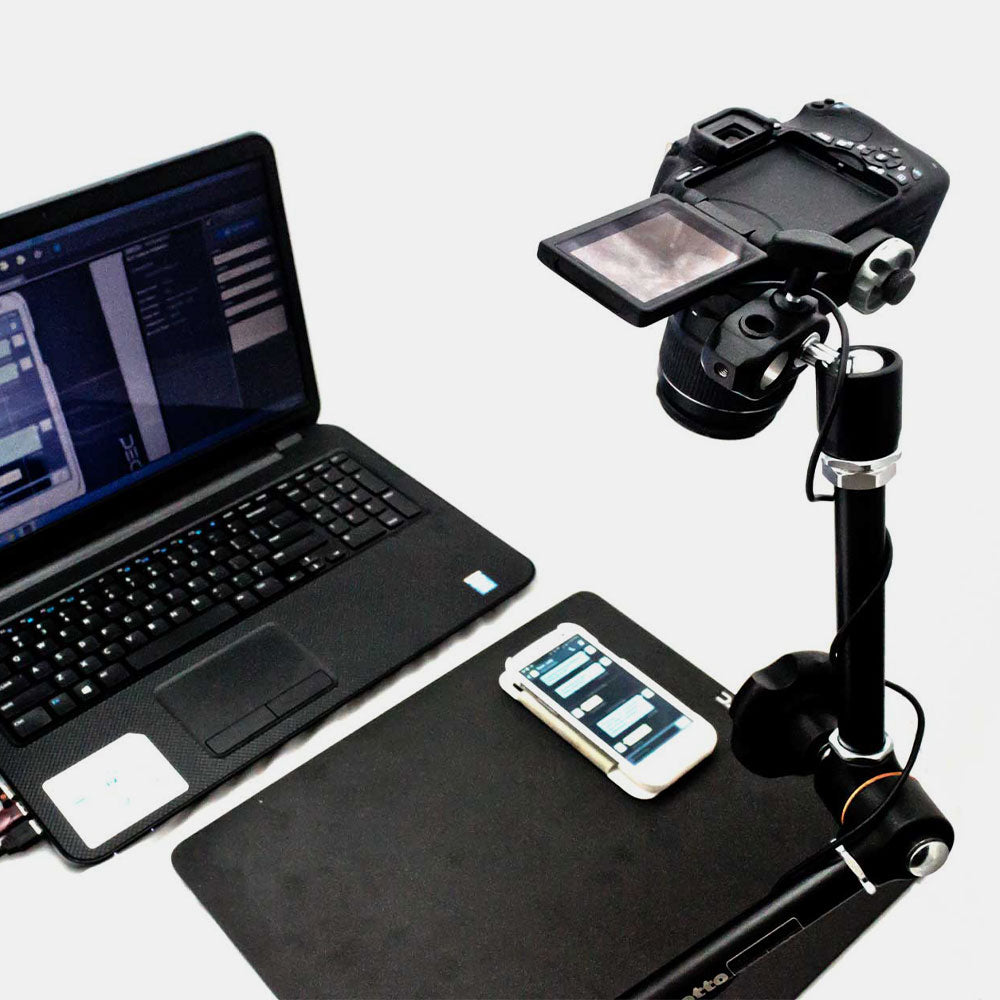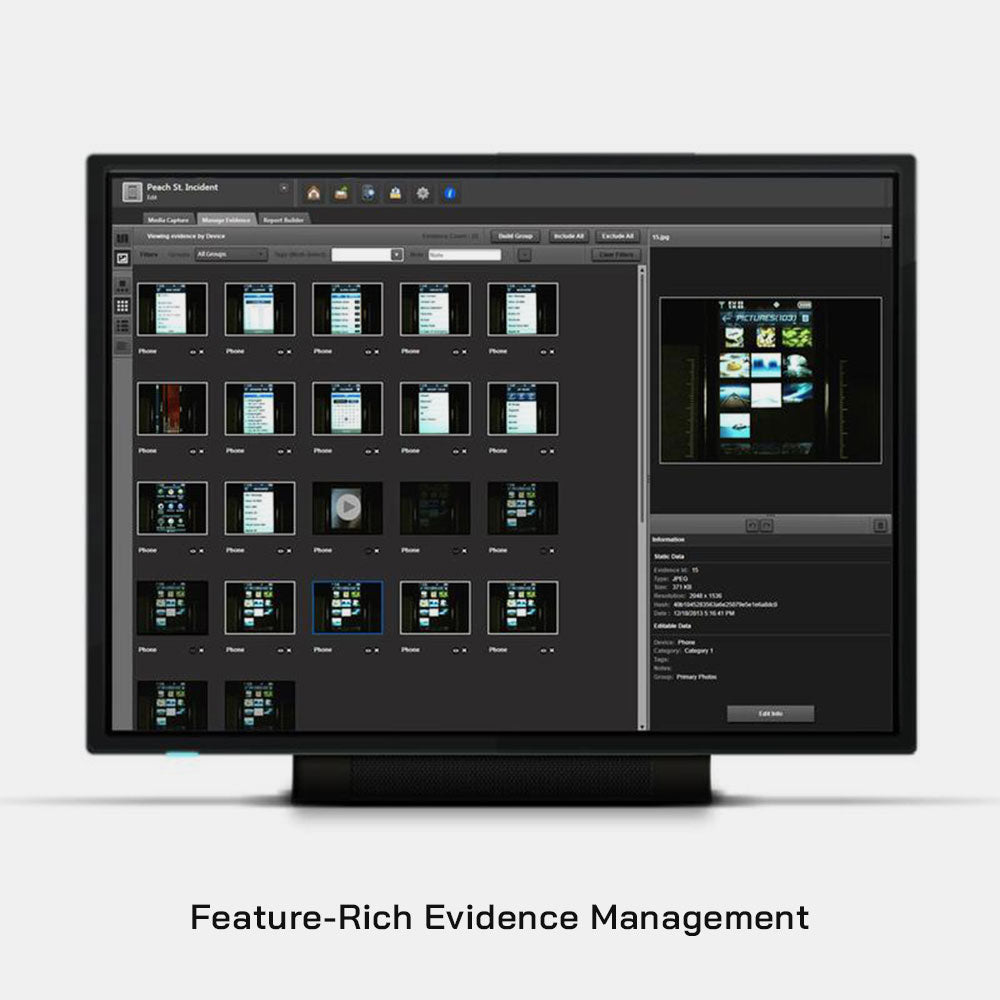 Description
Eclipse is a photo and video documentation tool that quickly catalogs evidence and data. The software is particularly useful when investigating devices that may not typically communicate well with other data extraction tools. Eclipse is designed from the ground up specifically for investigative purposes to quickly catalog evidence for reporting or forensic investigation. 
The Pro SLR Kit offers the highest quality media capture for examiners. When using the Pro SLR Kit, the included Canon EOS Rebel T7 DLSR camera can be set up with the included hardware and connected to the computer to record what is seen on a device. An included foot pedal frees users' hands so they may navigate the device while recording. Notes can be added to each video clip during capture and all editing features are designed to ensure forensic integrity.
Try Eclipse before you buy! Download the software now to begin a trial of Eclipse software.
Canon SLR Capture Engine
Foot pedal integration creates hands-free capture possibilities
Batch image processing
Video-to-image frame extractor

Kit Includes:
Eclipse 3 Pro Software
Canon SLR camera bundle
Metal base plate and camera arm with mount

Glare shield with flexarm and superclamp
Rugged hard case
1-year software license, updates, and support
AC adapter, batteries, and filters
Multiple hardware clamps
Hands-free foot pedal